Rutgers Online Learning Conference
Event Location
Rutgers Online Learning Conference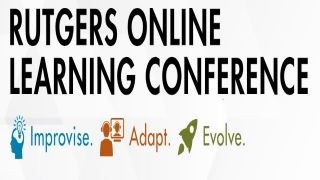 KEYNOTE SPEAKER:
Richard Casper | Co-Founder & Executive Director of CreatiVets
Join us virtually at the 12th annual Rutgers Online Learning Conference on March 15-16, 2021 to hear from keynote speaker Richard Casper and other presenters!

Richard Casper is the co-founder & executive director of CreatiVets, a non profit that empowers wounded veterans to heal through art and music. He will share how he had to adapt after getting injured in Iraq. His humvee was struck four separate times by I.E.D.s, leading to a traumatic brain injury. During his journey to heal, his discovery of art and music changed his life and helped him evolve.

Registration for the conference is free for all Rutgers faculty, staff and students. We hope to see you there!