Rutgers Veterans Golf Series
Event Location
Rutgers Golf Course, 777 Hoes Lane, New Brunswick, NJ 08901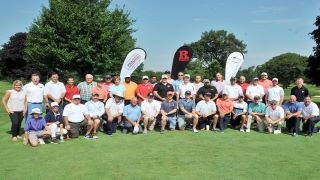 Date: Every Friday  |  Time: 12-2pm  |  Location: Rutgers Golf Course, 777 Hoes Lane West, Piscataway, NJ 08854  |  
Interested in golf? Come out and join us for the Rutgers Veteran Golf Series where you can learn and practice the fundamentals of golf while receiving personalized instruction from PGA professionals for free.
This is a multipart series which will include instruction and course time throughout the Fall and Spring semester.
Join us Friday September 9th, 2022 at 12pm at the Rutgers University Golf Course driving range, 777 Hoes Lane West, Piscataway, NJ 08854
In partnership with the NJ PGA Hope foundation and thanks to generous donations from Rutgers alumni Don and Penny Pray.