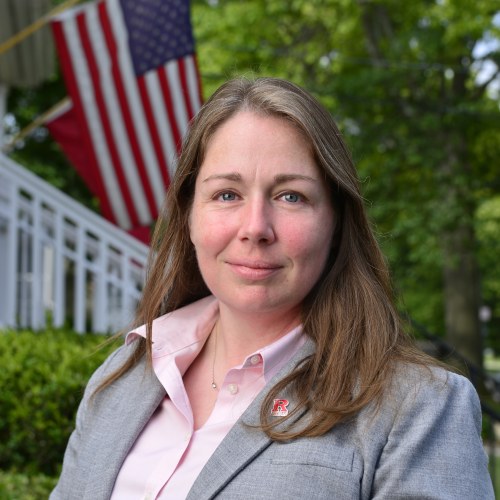 Dr. Ann Treadaway was appointed Director of Veteran and Military Programs and Services at Rutgers University in 2015. In this position, Dr. Treadaway serves as the principal advocate for military affiliated students across Rutgers', ensures high quality of policies, programs, activities and services, and serves as the university's liaison with outside agencies and offices whose work affects the lives of the military affiliated population.  
Prior to joining Rutgers, Dr. Treadaway served as Director of Veterans Support Services at the College of Staten Island, City University of New York where she developed innovative programming and enhanced support services to assist military affiliated students in their transition to on-campus learning.  
From 2001 to 2006, Dr. Treadaway served in the United States Army.  In 2003 she was assigned to the 94th Engineer Combat Battalion (Heavy) in the 130th Engineer Brigade with whom she deployed twice in support of Operation Iraqi Freedom to Baghdad in 2003 and Mosul in 2005.   
Dr. Treadaway holds a B.A. in History and Political Science with a focus on the Middle East from the State University of New York, Purchase College and an M.A. in Early American History from the College of Staten Island, City University of New York.  Dr. Treadaway recently earned a Doctorate in Education at Northeastern University where her research focused on Military Cultural Competency and ways to bridge the military civilian knowledge gap.  Dr. Treadaway has conducted over a hundred Military Cultural Competency Education sessions in her career and presented nationally on topics related to military service and culture. 
Dr. Treadaway is a Member of the NASPA Veterans Knowledge Community, Veterans of Foreign Wars, American Legion, and Iraq and Afghanistan Veterans of America.